Sunpower Solar Panels Review and Customer Service in 2020
We are going to look at Sunpower Solar Panels and Customer Service Reviews for 2020. We going to show you several issues with Sun Power company and how bad they treat their customers. These issues will make your choice in choosing a different solar company pretty easy.
We will leave this webpage up for as long as it takes to get our system fixed and for Sunpower to get their customer service fixed as well.
Who is Sunpower Solar Company
SunPower Corporation is an American energy company that designs and manufactures crystalline silicon photovoltaic cells and solar panels. Headquartered in Silicon Valley since 1985 and a Diversified portfolio leading residential, commercial and solar storage solutions. however they have the poorest customer service. We will share this with you below.
Here is our review story with Sunpower Solar panels
We have a property at 8364 telegraph rd, Downey ca 90638 and in January 2020 we started the process of purchasing and the installation of sun power solar panel. Everything went pretty well with the company at first. The project got finished and the system was turned on in early February. We were actually getting credits back on what we produced. things looked to be good until August 2020 and then i found out why so many others sunpower solar panels review were so negative. I now say first hand how bad Sunpower solar customer service was.
Here was the Issue. In August 2020 there was a power outage for 1 hour and Sunpower solar production stopped going to SCE grid from the residence any more since that happened. We currently call sunpower solar daily to see if we can have a tech come to do an actual Physically check on their equipment but they always say they will call us back. This never happens. We have had Southern California Edison come out and Physically check their equipment panel to verify if the issue was on there end. We did a circuit breaker reset and still nothing going to SCE. Southern California Edison are stating it is the solar pannel system from (sunpower Corporation) and it must have something wrong with the actual components from sun power. So the informed us to call them and let them know they had checked there system and nothing. So on one of our daily calling to sunpower we let them know what Southern California Edison did and said.
Though sunpower Online web portal it shows sun power panels are producing something. However it is showing far less on average now than it even back in the middle of winter when sunlight was at a minimal amount. We even shared this with there Sunpower customer service call center. Still sunpower was not doing anything to fix there system they installed 5 months earlier. Our Solar bill has also jumped to last year's summer bill cost when we didn't even have solar. We are almost 2 months now trying to get a tech out to our house and get there system fixed. .
Main issue is sun power customer service call center if you didn't know it is located in the Philippines. Making it nearly impossible for them to coordinate with the United States based company. If i was on the board of directors for this company i would get rid of the CEO and replace them with someone that would be more focused on there customer base.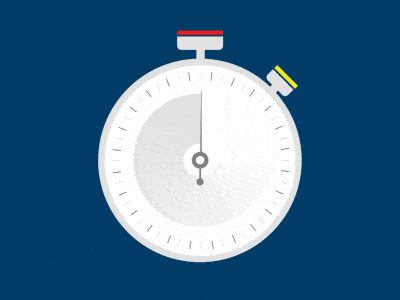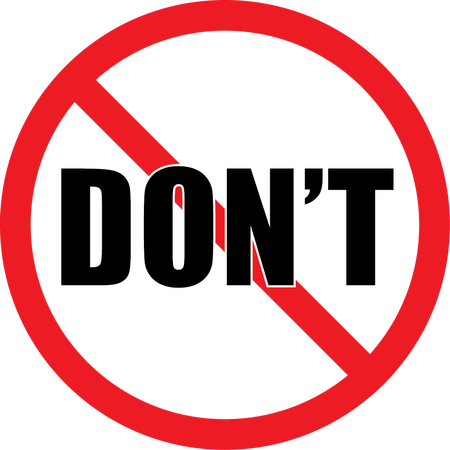 Other Sun Power Solar Complaints
Here are a few SunPower office phone numbers you might want to try to see if you can get any were with your issues too.
Solar contact 1-800-321-1770
Corporate Headquarters 408-240-5500
Project Coordinators Office: 415-366-5075
SunPower Systems 510-540-0550
Southwest Regional Office 714-787-3800
you can always contact the news to have them investigate at following: https://www.nbclosangeles.com/investigations/submit-tip/
Jen J. from Tiburon, CA - writes in August 2020 - hate posting negative reviews but unfortunately I need to echo the overwhelming disappointment Yelp reviewers have expressed here with respect to failed inverters and unresponsive customer service.

Dale Y. Green Valley, AZ - writes in August 2020 - this company does not respond or call you back. I have had a monitoring problem since June and can not get help with the problem.

Joe D. Bronx, Bronx, NY - writes in August 2020 - I have had my Sunpower panels for 5 years. Paid in full, no finding. Great dedication while everything working smoothly. On June 16th I called to tell them they're was a problem as I was notified on the App. They told me promptly what the problem was, told me how to correct it which didn't work. They then told me they would order new parts and have their contractor repair. One month later I called to tell them no contractor or Sunpwer rep had contacted me. 6 calls later, still no contractor call. No updates from Sunpower. When I call they tell me someone will contact me, but it is now August 30 and still no call back or email
confirmation. I'm beginning to think this is a sham company.

Andy B. Yuba City, CA - writes in September 2020 - This company is so difficult to get a hold of. My inverter stopped working and it took 11 weeks to get a tech out to evaluate the problem. Advised that it needs replacing I called Sunpower 2 weeks later and was told inverter was shipping but was given an installation date 9 weeks in the future. 5 months and around $1000 in energy cost. Not a happy customer.
David C. Chino, CA - - writes in June 2020 - have sunpower panels that had a micro inverter failure as a result of a manufacturer material failure. Sunpower did not notify customers of this known problem. My panels were underproducing and not meeting the intended power production as guaranteed by the warranty. And now Sunpower will not compensate me for the time my panels were not producing as promised. I highly recommend purchasing another panel not because of the product but because of the lack of customer service. I am now stuck with a $1000 electric bill.
sun power solar panel, sun power, solar pannel, sunpower solar panels, solar pannels, solar panel, solar panels, sunpower solar, sunpower solar panels, sunpower solar panels for sale, sunpower solar reviews, sunpower solar panels review, sunpower solar panels price, sunpower solar cells, where are sunpower solar panels made, sunpower solar company, sunpower solar system, sunpower solar stock, how much do sunpower solar panels cost, us.sunpower.com